A great holiday usually includes a few great ingredients. Good company in the form of family or friends, warm weather and a refreshing drink while you're lying next to the pool. Yes, a poolside drink can be just the thing to top off your already perfect holiday. That's why we've put together a list of the perfect drinks that you could be enjoying by the pool this summer.
Pina Colada
A totally tropical beverage, the Pina Colada will make you think that you're in the Caribbean, even if you're not! A mixture of pineapple, coconut and white rum, this drink is best served over crushed ice and topped with a pineapple wedge and maraschino cherry.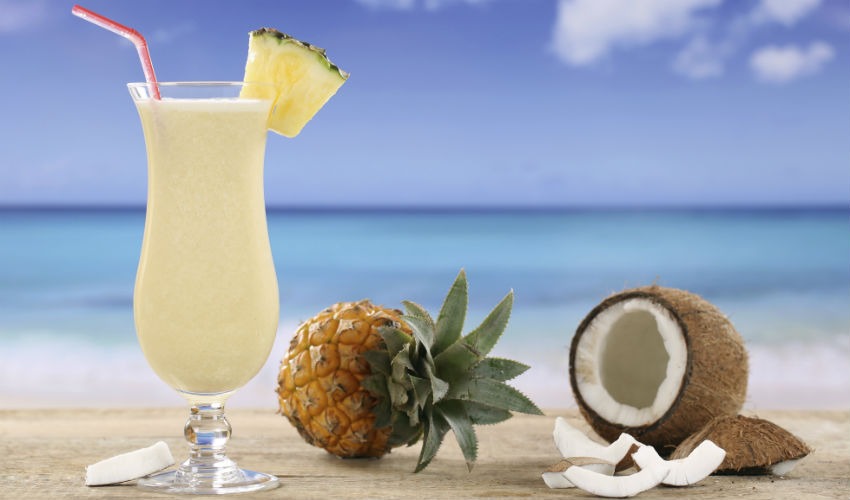 Caipirinha
If you're looking for a drink that will start the evening with a kick but is still classy enough to be drank by the pool, then order a Caipirinha.Brazil's national drink is as strong as it is delicious and is made with a fermented spirit called Cachaca, sugar and lime. One of the best things about this drink is that it comes in many fruity variations so you can try Passionfruit Caipirinhas, Mango Caipirinhas, Kiwi Caipirinhas…the list goes on!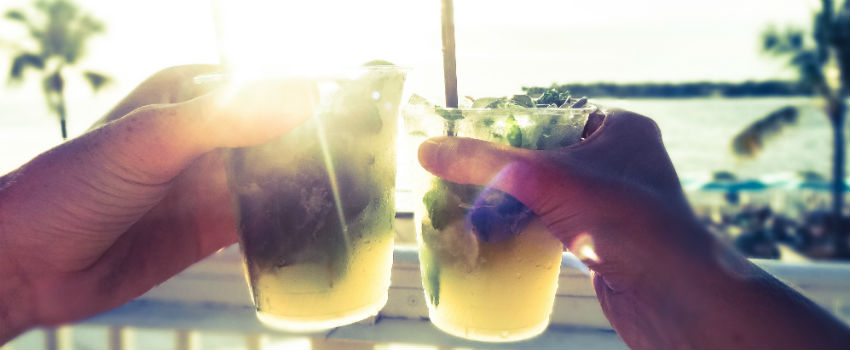 Mai-Tai
Any drink that means "Out of this world!" has got to be classed as a perfect poolside drink, right? This rum based cocktail comes in a variety of flavours but the most popular includes fruity orange curacao or Cointreau. Now if that doesn't sound like a refreshing poolside drink, we don't know what does!
Daiquiri
Whether you're sipping on a strawberry, mango or original Daiquiri, this drink is a great poolside pick-me-up in the warm weather. Drink in the traditional liquid form or go for the ultra-fresh version with a frozen Daiquiri. Either way, this rum based drink the perfect complement to an afternoon by the pool.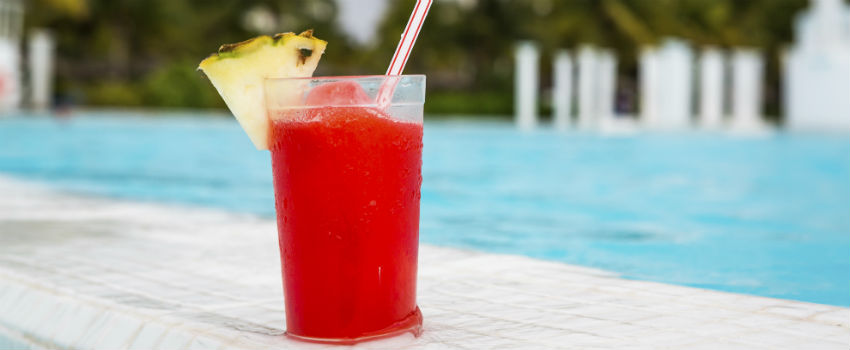 Tequila Sunrise
If you're going to see one sunrise on your holiday, make it a Tequila Sunrise. Mainly because this tequila, orange juice and grenadine cocktail is a great drink for any time during your holiday but a Tequila Sunrise also makes for some really colourful Instagram shots!
By Emma Hart – Testing out the perfect poolside drinks for research purposes only…