Ireland, it's a beautiful country full of green fields, dramatic scenery and gorgeous Irish cities. Yes, Dublin may be one of the most popular destinations but did you know there are many other attractions to venture to if you're spending more than a long weekend in the Emerald Isle. With that in mind, why not fly to Dublin, get out into the Irish countryside and explore this beautiful island that's just a short flight from the UK.

The Cliffs of Moher
If you're into natural beauty and jaw-dropping scenery, the Cliffs of Moher won't disappoint. Over on the west coast of Ireland, around a 90 minute drive from Galway, the Cliffs of Moher are one of the most popular stopping points on the Wild Atlantic Way. Situated in County Clare, near the pretty village of Doolin, these dramatic cliffs stretch for 8km along the Atlantic Coast and look spectacular in the bright Irish sunshine or even when they're bathed in sea mist. Just make sure to remember your camera as the Cliffs of Moher are a sight you won't want to forget any time soon.

The Aran Islands
Staying on the West Coast of Ireland, the next stop is the Aran Islands. A group of 3 islands which you can get to via boat from Doolin or Galway. These rugged outcrops are famous for the knitted Aran jumpers you'll see on the west coast of Ireland and each of the islands has its own distinct character with Inishmor – or Big Island – being the most accessible from Galway and the most lively in the evening.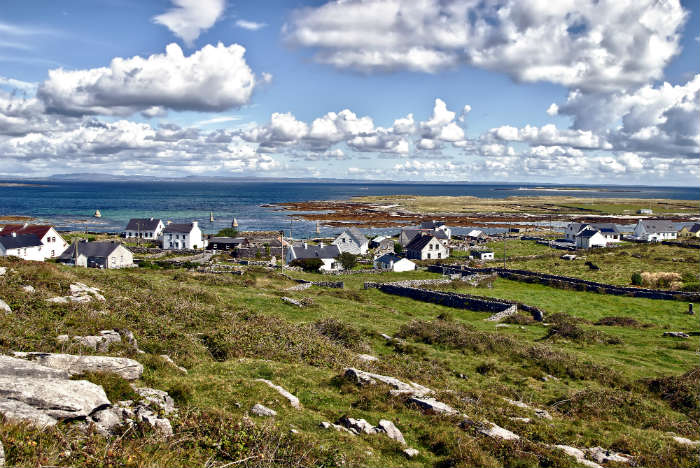 Galway
Ireland's 3rd city is definitely not one to be missed. Most tourists and visitors to Ireland head to Dublin to sample the fun Irish nightlife and culture. Galway though definitely gives the Irish capital a good run for its money. The cobbled streets in the centre of town are lined with small Irish pubs which come alive with traditional music and revellers in the evening. During the day though, Galway makes for a pretty place to wander around with the brightly coloured buildings creating a pop of colour on pedestrianised streets.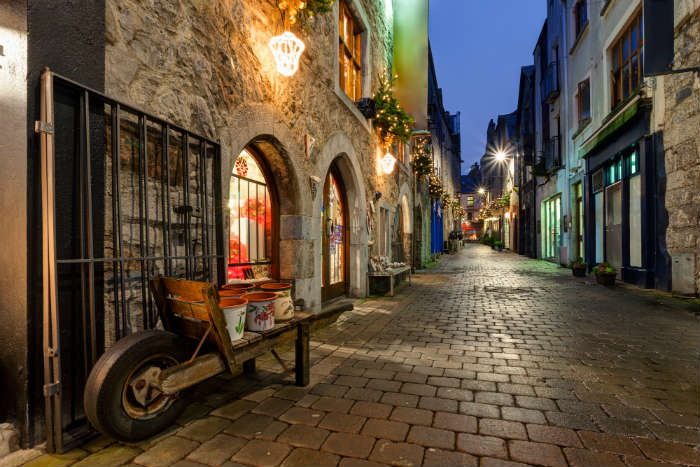 Carrick-a-Rede Bridge
Carrick-a-Rede Bridge on the North Antrim Coast road is in Northern Ireland but this place is just too cool to miss out. This bridge is a rope bridge that was built in 1755 by a group of salmon fishermen and is suspended 100ft above sea level. It's quite high up but is perfectly safe and provides great views of the beautiful surrounding blue ocean and leads visitors over to Carrick Island where there are plenty of birds and wildlife to spot.


The Dark Hedges
Still staying in Northern Ireland, this next sight is one for fans of Game Of Thrones. The Dark Hedges are one of Northern Ireland's most photographed sites thanks to this popular TV show. This tree lined street was originally meant to be an impressive entrance to Gracehill House at the top of the road but now provides an opportunity for budding photographers to capture one of the most famous places in Northern Ireland and for TV fans to get closer to their favourite show.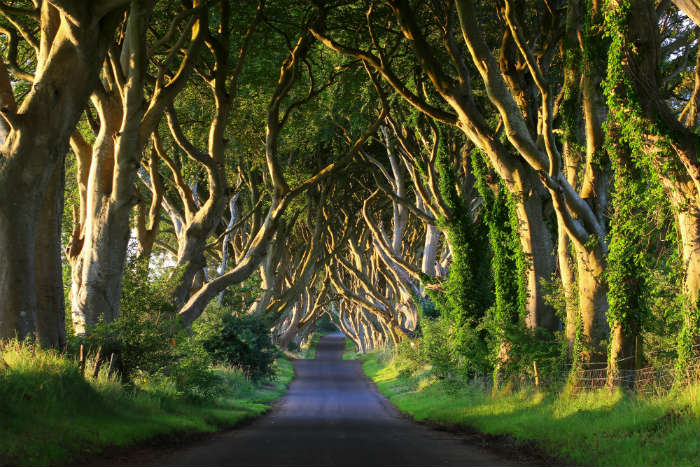 SurangaSL Shutterstock.com

Killarney National Park
Ireland's version of the UK's Lake District, Killarney National Park is a sight to behold. A beautiful combination of mountains, lakes, woodland and waterfalls, Killarney National Park is the place to go if you're exploring County Kerry. With Upper Lake, Muckross Lake and Lough Leane to explore, as well as the Muckross House and Gardens, this area of Ireland could while away a day or two of your holiday!




Have you ever explored Ireland and Northern Ireland outside of the main cities before? Are any of these places on your list of things to do in Ireland? If you know of any other spots we need to add on to this list, please let us know in the comments below and tell us where your favourite place in Ireland is!