A night out in your local to celebrate saying goodbye to your single life just doesn't cut it anymore – you need to go out with a bang on a weekend away with your mates! More regular flights and cheaper prices have made a stag weekend aboard a lot easier to arrange in recent years, so there's really no excuse not to spend your last weekend of singledom in one of our favourite stag break destination.
Amsterdam
Amsterdam has been a favourite stag party destination for years largely because of its drug and sex tourism, and while you're almost definitely going to stop by a coffee shop and the Red Light District at some point, there's so much more fun to be had in this city. Booking your group onto a tour at the Heineken Experience brewery is a great excuse to start drinking early in the day (that's assuming you need one), or you can combine drinking with sightseeing on the Amsterdam beer bike, a vehicle that can hold up to 19 people and allows you to enjoy a few beers while pedalling yourselves around the city. If you're not sure where to go at night a bar crawl is an easy way to make sure you don't miss the best bars, and often includes free drinks or club entry.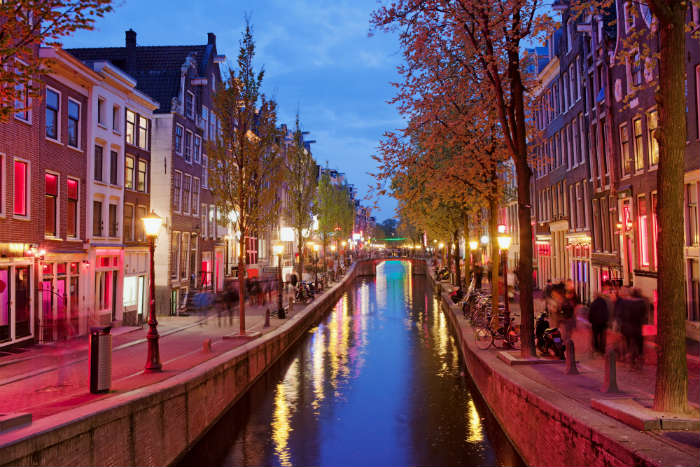 Prague
Prague's cheap pints of world class beer have cemented its status as the go-to stag weekend destination. The low prices of flights and hotels mean you can have a fantastic weekend even on a tiny budget, and if you plan and pay for activities in advance the amount you'll spend while in the city will be minimal. Prague is the proud home of Pilsner, and a pub crawl is the best way to explore the city's famous beer culture. This way you get taken to all the best spots by a guide with local knowledge, and the price of your wristband will usually include some free drinks. If you're not too hungover during the day there are plenty of activities to keep you busy during the day like brewery visits, go-karting and paintballing.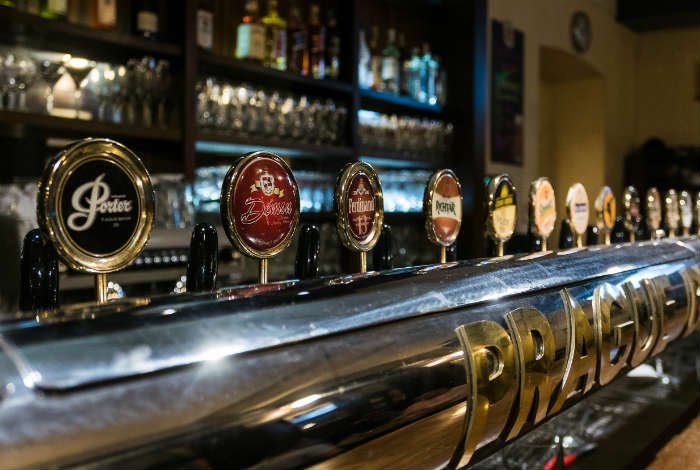 Image credit plus header image: Shanti Hesse / Shutterstock.com
Budapest
A stag party in Budapest is best spent in the city's ruin pubs, empty warehouses and rundown buildings that have been given new leases of life as some of Budapest's hottest nightlife spots. Szimpla Kert is the most famous; its ramshackle interior and big reputation ensures it's packed with tourists every night, plus its surrounded by other bars, including fellow ruin Ellato, on busy Kazinczy Street. Instant is another not to be missed – its maze of rooms play every kind of music you could want, and it's proudly open until 6am every day. The beer prices are always a pleasant surprise for visitors from the UK; even in the most popular bars you can expect to get a pint for less than £1. Try the local spirit palinka if you're feeling brave but be warned – it's strong!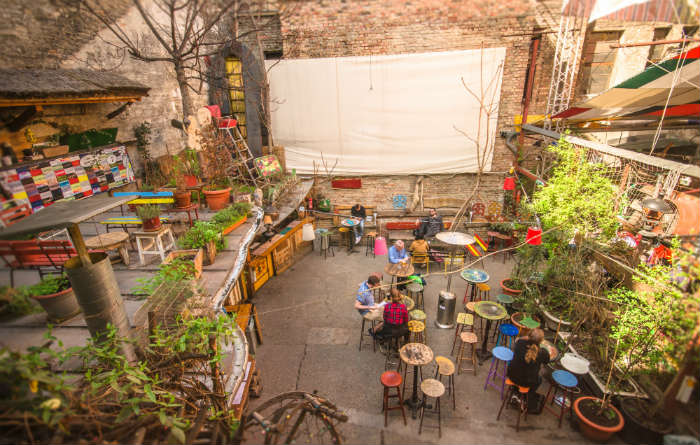 Image credit: lumokajlinioj / Shutterstock.com
Krakow
Krakow is one of the newer kids on the block, a new Eastern European alternative that is growing in popularity every year. It doesn't have the same nightlife reputation that more established destinations do, but the big student population means the bar scene is improving fast and you can't argue with the cheap prices. Local beer and spirits are where the real value is, but international brands are also available at reasonable prices. Most of the bars and pubs are located in the compact Old Town area which is also where a lot of the hotels are, so you'll never be throwing money away on late night taxis.