In these chilly times, holiday destinations that are both sunny and cheap are hard to find! Luckily, the Canary Islands are the perfect answer, offering warm temperatures year-round and great-value package deals.
There are seven main islands to choose from, each with their own picturesque beaches and unique landscapes, though Tenerife, Lanzarote, Gran Canaria and Fuerteventura tend to draw in the most holidaymakers.
If a winter sun getaway is on the cards for you, here's five reasons why the Canaries should be top of your list.
1. Sunshine is almost guaranteed
Let's start with the obvious - what are the sunshine stats? While the Canary Islands hit their highest temperatures in summer, their winters are not to be sniffed at with temperatures during the day rarely dropping below 20°C. In fact, the weather is so reliable that Tenerife has even been nicknamed the 'Island of Eternal Spring'. Pair that with seven to eight hours of sunshine a day and barely any rain, and you've got yourself a winner!
At just a four-hour flight from the UK, the Canary Islands are also some of the only short-haul destinations that offer good weather in winter. So, you can still pack t-shirts and shorts and plan to relax on warm sandy beaches - even in the depths of December.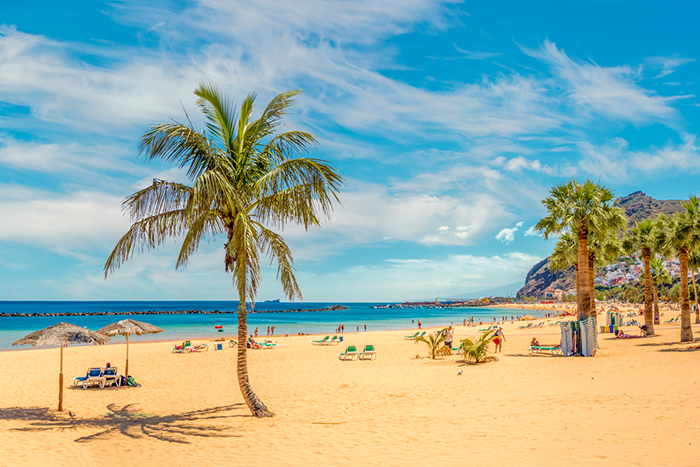 2. It's fantastic value for money
Compared to other popular winter sun destinations such as Florida, Dubai and Mexico, the Canaries are a bargain! Its short distance from the UK means cheap flights can be easy to find and its huge all-inclusive hotel scene means you can cover most costs upfront and indulge while you're away - all without worrying about blowing out your budget.
If you do want to treat yourself to a tour or activity while you're away, there's a good chance of finding more competitive deals in the winter compared to the busy summer months. Plus, there are plenty of affordable hotels and inexpensive restaurants, making it easy to keep your spending in check.
3. You can see a different side to the islands
During the summer months, the Canaries' seaside resorts and beaches fill up with peak season crowds. While winter holidays in the Canary Islands still draw in plenty of sun-seeking holidaymakers, you'll usually find fewer tourists around and more opportunities for quieter getaways.
Take advantage of the more comfortable temperatures to go walking or mountain biking in the peaceful countryside, or just find a heavenly stretch of beach where you won't have to compete for a spot on the sand! Plus, the winter months bring big events such as February's Carnival, where a spectacle of floats, music and dancers parade the streets.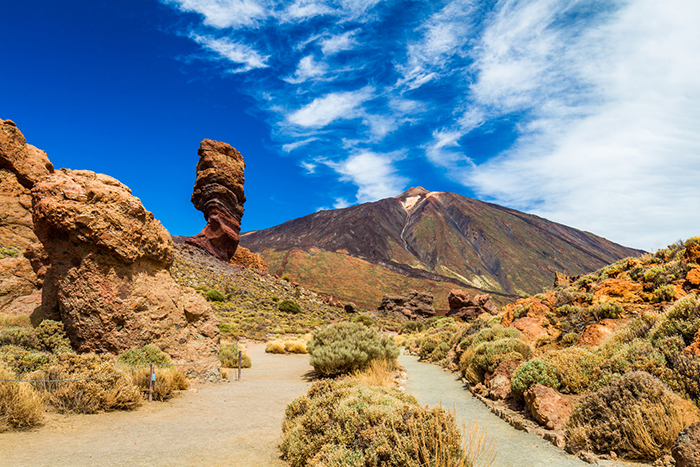 4. You'll experience Christmas with a Spanish twist
Christmas celebrations in Spain last throughout December and beyond, so a winter sun holiday in the Canaries is sure to take in some of the festivities. Streets are adorned with decorations and lights and, as Spain is primarily a Catholic country, you will see nativity scenes in public squares and at churches. Join in browsing Christmas market stalls if you're after a taste of home or just head to the beach if you're seeking a complete Christmas escape!
Christmas Day is observed as a religious holiday, but the main celebrations are on 6 January, when Three Kings Day is celebrated with feasts and presents. Why not book yourself a new year treat and go over for the festivities?
5. It's the ideal time for outdoor adventures
While hot summers make anything more than lying on the beach seem like way too much effort, the pleasant winter temperatures give you the perfect opportunity to get outdoors and explore! Go walking in Tenerife's Teide National Park, discover Mount Tindaya in Fuerteventura on a 4x4 tour, or be amazed at the lunar landscape of Lanzarote's Timanfaya National Park.
Alternatively, head out into the waves to windsurf along Tenerife's popular El Médano coast, set sail on a whale watching tour in Gran Canaria or dip beneath the waves to spot some of the islands' underwater inhabitants, which include sea turtles and rays.
Planning a holiday to the Canary Islands this winter? Drop us a tweet @icelollyholiday and let us know!