A land full of sun-drenched beaches and breathtakingly beautiful scenery, holidays to Turkey can easily be all about topping up your tan and relaxing under cobalt skies.
But adventure beyond your resort and you'll find that there are captivating sights to be found, some of which you need to see to believe...
1. Butterfly Valley
Hidden away in the hills of Olu Deniz is the enchanting Butterfly Valley, named for the many unique species of butterfly that have made their home here. In the summer months, clouds of colourful colonies can be seen flitting across the valley, including Turkey's striking tangerine tiger butterflies.
Tucked along the coast in a protected nature reserve 20 minutes south of Olu Deniz's famous Blue Lagoon, the only way to get here is by boat or via a steep walk from Faralya. If you're prepared to hike, the magnificent waterfalls, wooded trails and wildlife of the valley will make it worth it.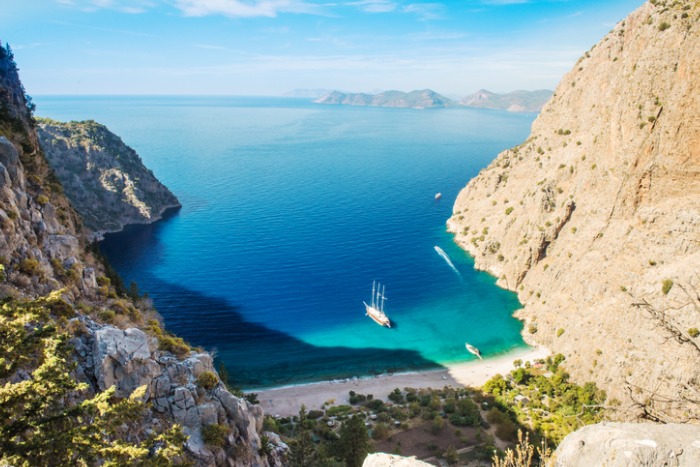 2. Pamukkale
Tumbling down a majestic mountainside, these snow-white terraced pools of water look like they're something out of a winter wonderland. Venture here and you'll discover that they are in fact the mineral-rich thermal baths of Pamukkale, which translates to 'cotton castle' in Turkish.
Located in the Denizli Province in southwestern Turkey, these natural hot springs are a great day trip from Bodrum. The warm water pools are an idyllic spot to paddle your toes and make for postcard-perfect photos. Visit at sunset for dazzling reflections in the water's surface as the sun goes down!
3. Bodrum Castle
A Bodrum holiday is pretty much guaranteed to be full of golden beaches, cool clubs and warm weather. But what you might not expect is the majestic fortified stone walls of Bodrum Castle, perched on the seafront overlooking the city's harbour.
Built in the 15th century by the Knights of St John, the mesmerising square fortress protected the region from invaders. Today, it is home to the Museum of Underwater Archaeology, which is filled with historic artefacts recovered from shipwrecks and underwater archaeological sites.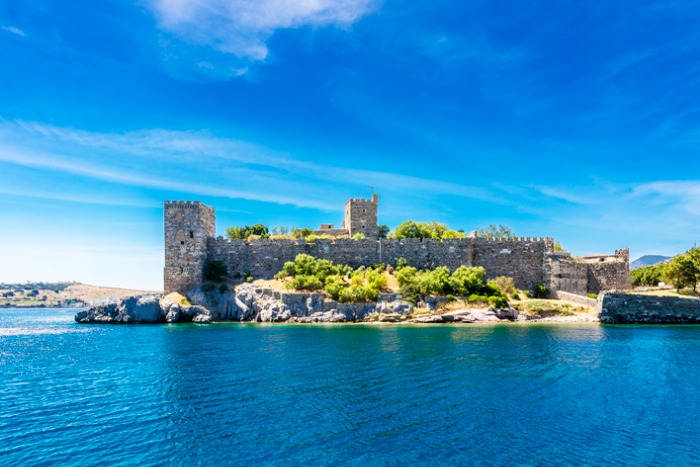 4. Celsus Library
The Celsus Library is one of the most spectacular Roman ruins in Turkey. Its stunning structure, located in the ancient city of Ephesus, was considered one of the most impressive buildings in the Roman Empire, once housing over 12,000 handwritten scrolls.
Whether you're a history buff or not, the beautifully preserved and impressively tall marble facade is well worth a visit. The 17m-high (55ft) structure is complete with delicately carved statue figures and incredibly intricate decoration.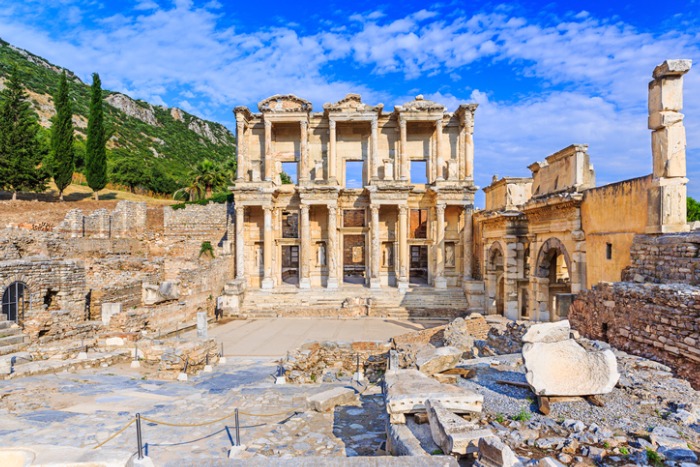 5. Lycian Rock Tombs
Who would have thought that these amazing tombs, carved into the cliffs of Dalyan, are just a short journey away from the beaches of Dalaman and Marmaris? Perched above the Dalyan River, the 2,000-year-old rock-cut temples are remnants of the Kaunos necropolis and were resting places for prominent members of society.
The ancient site is impossible to miss on a boat tour on the way to the Dalyan mud baths and is even spectacularly lit up at night.
6. Cappadocia
It may look like an alien landscape but this is in fact Cappadocia in Turkey – a desertscape where boulders perch on top of pinnacles and hot air balloons float through the air early in the morning.
The area is also known for its underground cities and fairy chimneys, epic pillars of rock formed by erosion over millions of years.
If you make the trip here, it's well worth arriving at sunrise when the rocks glow terracotta and the scenery is at its most dramatic.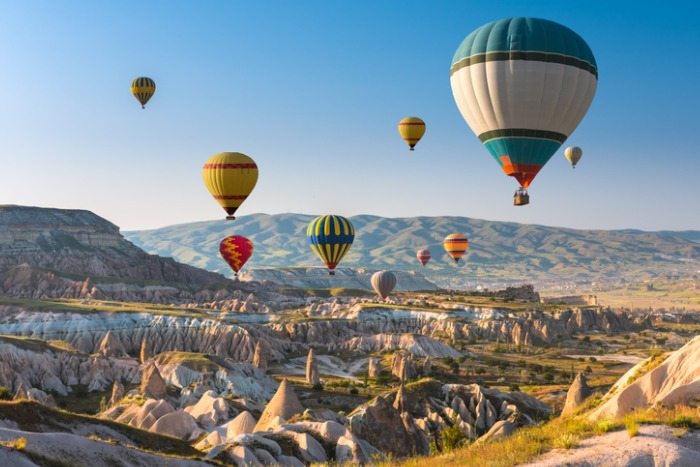 Do you have a favourite place in Turkey? Tweet us @icelollyholiday and let us know!