One of the best things about an all inclusive holiday? You don't have to spend a penny more than you need to. If you wanted to, you could literally leave your wallet at home, just sit by the pool and relax with a cocktail in your hand. Doesn't that sound amazing? We certainly like that idea so with that in mind, we've picked out the top all inclusive hotels in the Algarve. Just because as well as going to an all inclusive hotel, we'd quite like to go to that destination too!
Adriana Beach Club Hotel, Albufeira
Located on the beach of Rocha Baixinha, the Adriana Beach Club Hotel is a great place to relax, unwind, and forget about the worries of non-all inclusive life. With 5 restaurants and bars to dine and drink in, 17 hectares of land to wander around and food, like delicious freshly baked pizzas served all day long, this hotel creates a blissful environment that we bet you won't want to leave!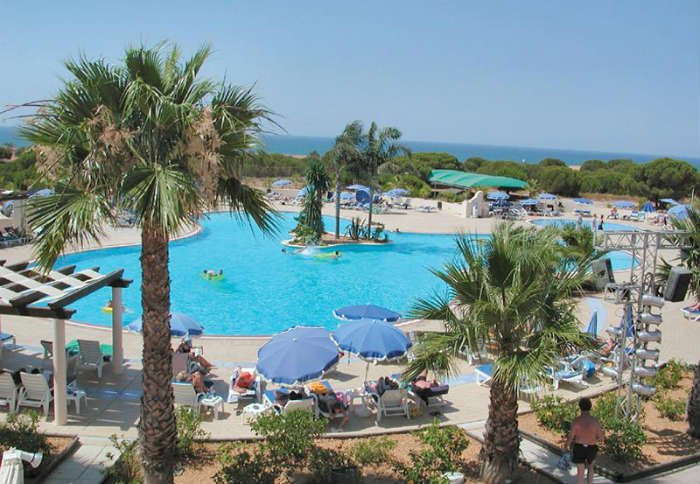 Salgados Palm Village, Albufeira
For those of you with families that like to remain a little more active throughout your holiday, why not try out the Salgados Palm Village. This gorgeous, modern hotel is around 20 minutes from the beach and includes areas where you can play tennis and volleyball. If you don't fancy the walk down to the gorgeous coastline, there's a free shuttle bus that can take you there from the hotel. Alternatively, there are 10 pools at the hotel to chill out around and kids can always make the most of the kids club. If you're a golf fanatic though, you'll be please to know that the 18 hole Salgados Golf Course is right next door to the hotel so you can practice your golf swing in the gorgeous Portuguese sun! In the evening, make the most of your all inclusive status by dining in one of the hotels 3 restaurants – one of which is a BBQ place - or enjoying a drink at one of the cocktail bars.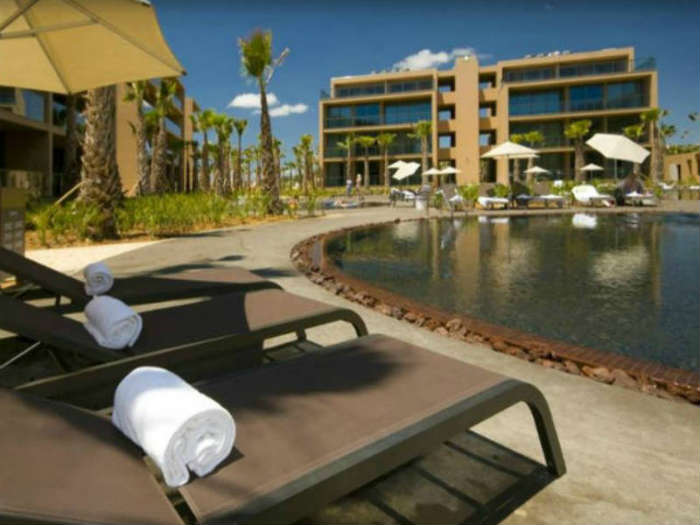 Robinson Club Quinta da Ria, Tavira
If you're into your relaxation and fitness, then the Robinson Club Quinta da Ria offers a whole variety of opportunities to get healthy on holiday. From tennis to beach volleyball and from cycling tours to fitness classes, this place will keep you on your toes. If you do want to take it easy though, that's okay too. With 2 professional standard golf courses, a gorgeous nature reserve to wander around and yoga sessions by the pool, it's not all go, go, go here. And taking it easy is what all inclusive holidays are all about, right?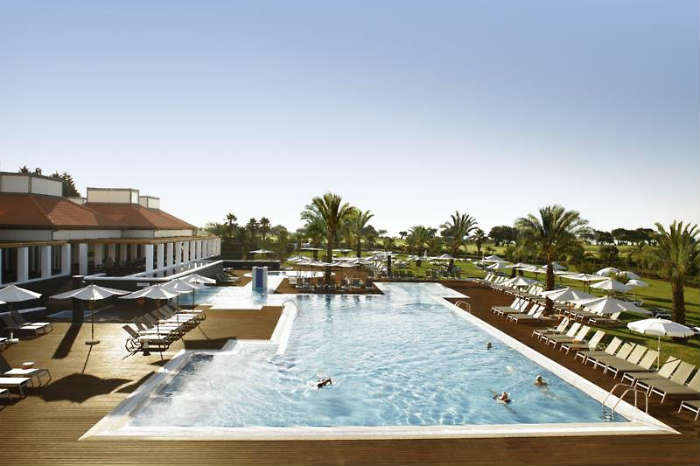 Which one of these would you go for? Are there any all inclusive hotels in the Algarve that you would recommend?