As the grey clouds creep in and Britain takes a definite chilly turn, the question we hear more than any other here at icelolly.com is 'where's hot in November?!' With the winter months approaching, we've put together a list of guaranteed sunny spots, and some may not be as far away as you think…
Canary Islands, Spain
Average temperature: 19°C
Flight time: 4-5 hours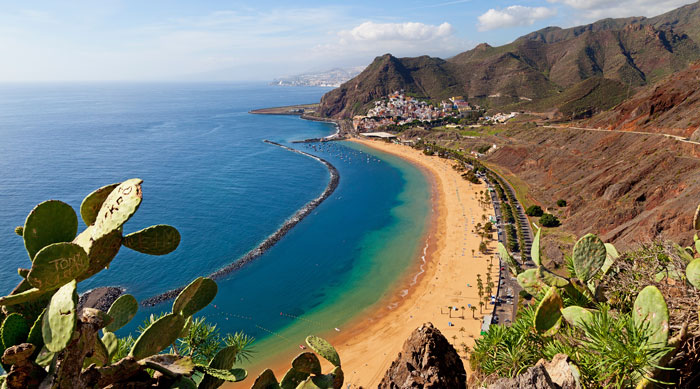 Just a 4-hour flight away, the Canaries may be the perfect solution for those seeking a cheap, quick dose of winter sun. With temperatures hovering around 20°C and very little rainfall, destinations like Gran Canaria, Tenerife and Lanzarote offer many activities including biking, wine tours and shopping – perfect for picking up some original Christmas presents! As an added bonus, November is outside peak season, which means hotels in the Canary Islands will be both cheaper and quieter.
Cape Verde
Average temperature: 26°C
Flight time: 5-5.5 hours
Also a short hop away is Cape Verde, a cluster of islands where light sea breezes keep the temperature slightly cooler than nearby West Africa. November is the ideal time for winter sun holidays to Cape Verde, as the end of the wet season brings with it a drop in both humidity and temperature; this month sees the thermometer hovering at a pleasant 25°C. Watersport lovers also take note; this month is the perfect time for windsurfing, and scuba diving is perfect year round!
Egypt
Average temperature: 23°C
Flight time: 5 hours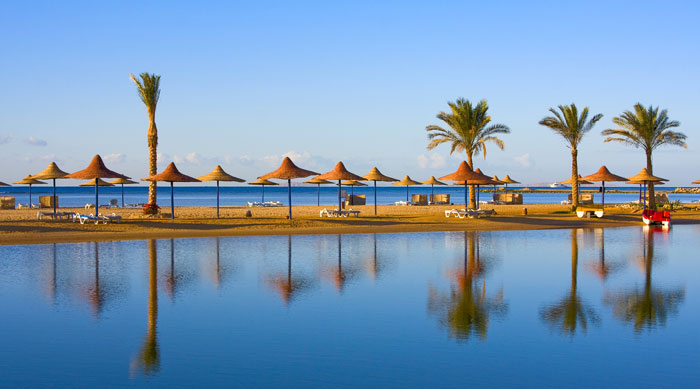 This desert destination is at its cheapest in the winter months, but the price in no way compromises the quality. The extreme heat and humidity that makes Egyptian summer so uncomfortable has subsided, and it is now possible to enjoy the heat without having to retreat to an air-conditioned hotel room every thirty minutes. Egyptian holidays are actually at their best in November; you can while away the hours relaxing on a sunbed by day, then as the evening gets chilly slip on a light jacket and head to an outdoor restaurant to watch the stars come out.
Dubai, UAE
Average temperature: 25°C
Flight time: 7-8 hours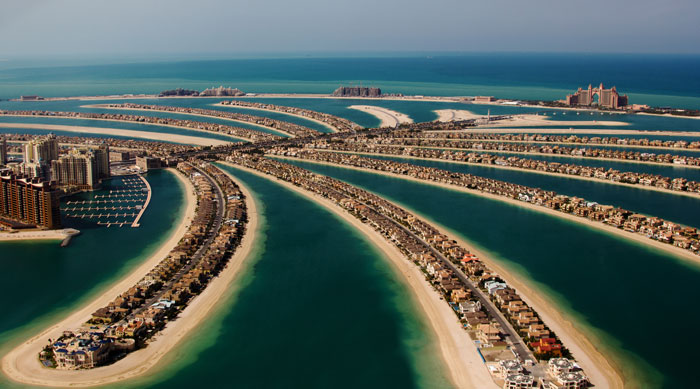 Slightly further away lies Dubai, a modern metropolis practically designed for sunseekers! Its stunning beaches, designer boutiques and rich culture are just a few reasons Dubai has become one of the most popular destinations for UK tourists. Exciting pastimes on offer include desert safari tours, hot air balloon rides and several child-friendly waterparks if you're in need of a cool-down. A winter holiday in Dubai is the perfect choice for those looking for serious heat, as even in November visitors can expect a sizzling 30°C. Remember to pack your sun cream!
Cuba
Average temperature: 24°C
Flight time: 8-10 hours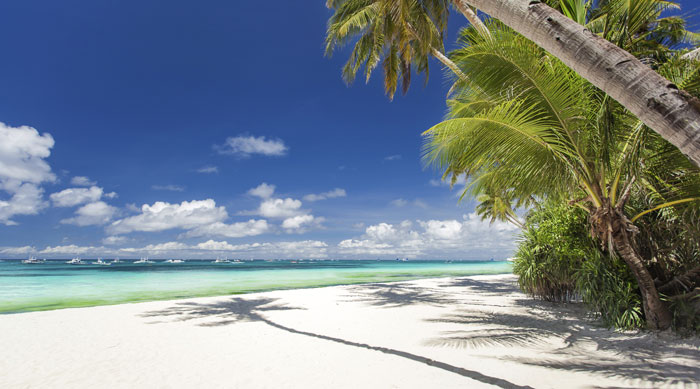 Having long-since shed its dangerous reputation, Cuba is now the ideal destination for those seeking a unique and fun-filled holiday experience. Fly to the vibrant city of Havana to discover the craft of Cuban cigar rolling, or hit the crystal-clear waters on the coast for snorkelling and scuba-diving. With the rainy season over, temperatures hitting the high twenties and prices significantly lower than average, November is the ideal time to experience a Cuban holiday!