With a gorgeously scenic sun-soaked coastline, captivating cities and beautiful beaches, Portugal ticks all the boxes for an amazing summer getaway. Plus it's incredibly affordable, meaning you can find a slice of sunshine without a hefty price tag!
Whether you're craving an extended beach holiday to the Algarve or a quick city break to Lisbon, here's why Portugal should be top of your holiday wish list this summer.
1. The glorious summer temperatures
Pack your beach towel and sun cream! Holiday heat awaits on a getaway to Portugal, with temperatures soaring to 30°C in the south during summer.
Little to no rainfall between June to August makes it a prime time for long days on the beach – and for getting stuck into outdoor activities, whether you're seeking sports, exploring or sightseeing.
If the hot temperatures become too much, you can always cool off in the many art galleries and museums that are scattered throughout Porto or Lisbon, or enjoy a refreshing beverage at a cute cafe.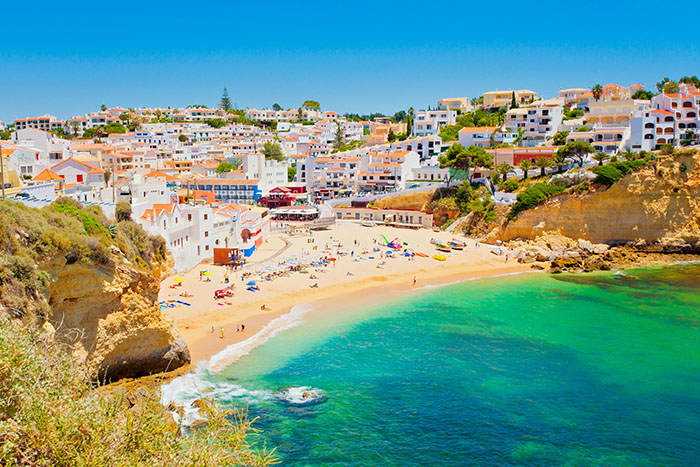 2. There are a number of pretty cities to visit
Summer holidays in Portugal are more than just the Algarve, and its pretty cities are worthy of any travel bucket list.
Capital Lisbon, filled with ornate architecture and iconic trams, is perhaps the best known, but don't discount Porto for a city trip. It's perfect for those looking for a culture hit with some beach time on the side.
Lesser known spots such as Braga and Coimbra in the north are equally as charming. Spend your days here taking in the views from hilltop churches, exploring enchanting town squares and filling up on delicious Portuguese cuisine.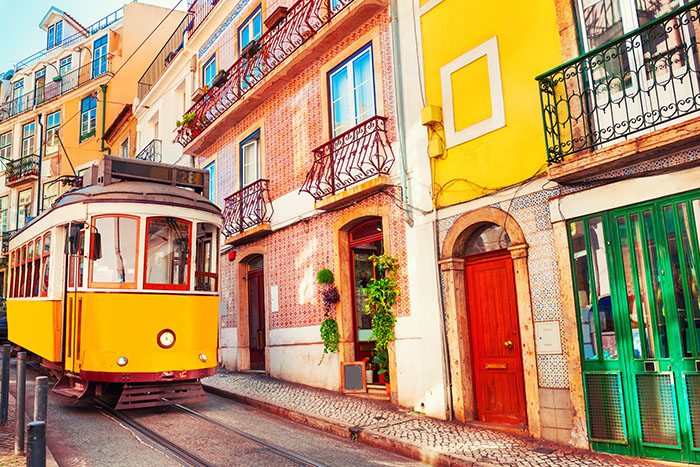 3. Good flight time and availability from the UK
It takes just two to three hours to touch down in Portugal from most of the UK, making it a great destination choice for short-haul sunshine. Not only that, most major airlines and airports fly to virtually all the main Portuguese airports pretty regularly, which makes accessing the country super easy.
Flights from London to Lisbon and Faro are the most popular choices and even during peak summer time you'll find plenty of cheap flight deals to snap up. For example, you can currently book flights from London Gatwick to Faro starting from £30.99 this August with easyJet – if that's not a bargain we don't know what is!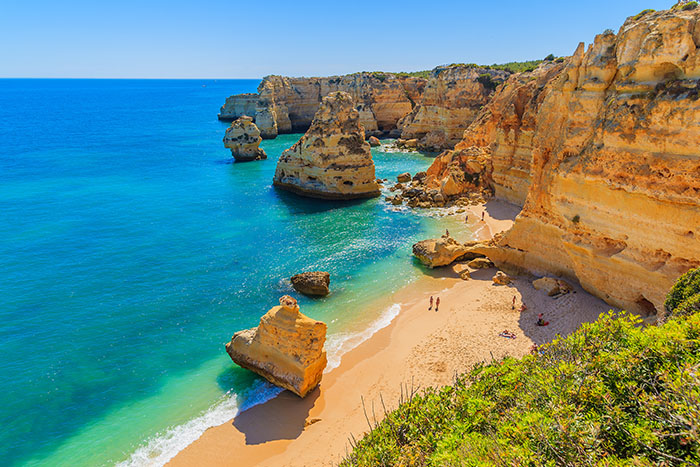 4. The gorgeous Portuguese wine
Portugal is filled with gorgeous vineyards that not only produce delicious white wines such as Verdelho and Albariño, but are also famed for their production of fortified wines like port.
Whether you're eating at a restaurant or stopping by at a swanky bar for an evening drink, make sure to sample it for a real taste of Portugal. Even better, book yourself on a wine tasting tour to visit some of the country's most esteemed wineries.
Alternatively if wine isn't typically your choice of drink, Portugal is also home to a couple of renowned beers including Super Bock and Sagres.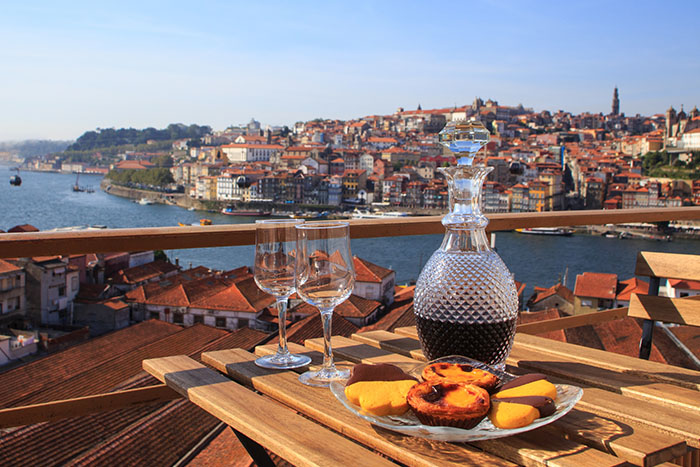 5. It's perfect for sports fanatics
Golf fans will feel right at home in Portugal. Whether you're a golfing pro or just enjoy a leisurely game, you're sure to appreciate its fantastic fairways. Tee off in rural settings in an independent club or make a week of it in a plush 5-star hotel with its very own green.
Prefer to be by the sea? Portugal's huge south and west coasts are watersports central. The Atlantic coastline is favoured by surfers looking for big breaks (Nazare, near Lisbon, has some of the best in the world); further south in the Algarve, kayaking and scuba-diving should be top of your list for a summer holiday activity, especially to explore the stunning sea caves and craggy cliffs that stagger along the southern coast.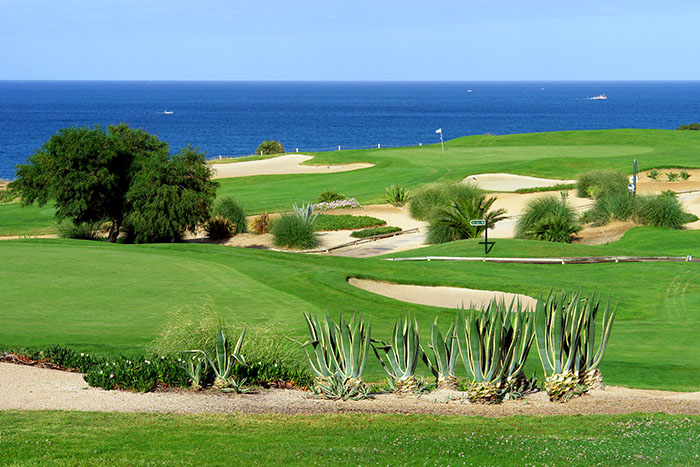 6. Beach enthusiasts will love it too
Not a fan of sports – on the water or otherwise? If you're just after a fly-and-flop break to really recharge the batteries, Portugal is definitely still for you!
With a number of beautiful beaches of golden sand and turquoise blue sea, you'll be simply spoilt for choice. Take your pick of sublime shores in Albufeira, Lagos, Portimao or Alvor for a sun-kissed coastal getaway in a spectacularly serene setting. Lagos' Praia de Dona Ana is perhaps the Algarve's most famed beach, reached by its iconic wooden staircase and sheltered between rugged cliffs.
What's your favourite reason to visit Portugal? Tweet us @icelollyholiday and let us know!