As Christmas draws to a close, there's no better way to start the brand new year than with a relaxing holiday in a sun-drenched paradise. While snow and sub-zero temperatures are a constant across Europe at this time of year, looking further afield reaps some real rewards.
Egypt
Average temperature: 21°C
Flight Time: 5-6 hours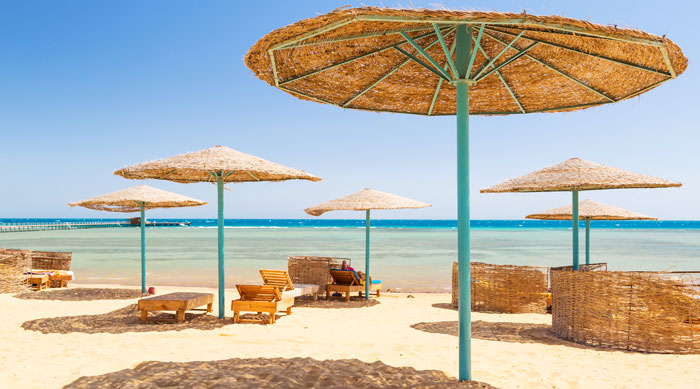 If you're looking for sun without a long flight, Egypt is one of your only options at this time of year, but in a way it's the best time for an Egyptian holiday. While summers here are often uncomfortably warm, the winter months bring the temperature down enough for you to really enjoy the country. Apart from the usual attractions like Nile and desert tours, markets and watersports, you can experience a Christmas with a difference; Eastern Christians celebrate 'Coptic Christmas' on 7th January. For the best weather head south; northern Egypt can be chilly.
Search for great deals on holidays to Egypt.
Florida, USA
Average temperature: 23°C
Flight time: 9 hours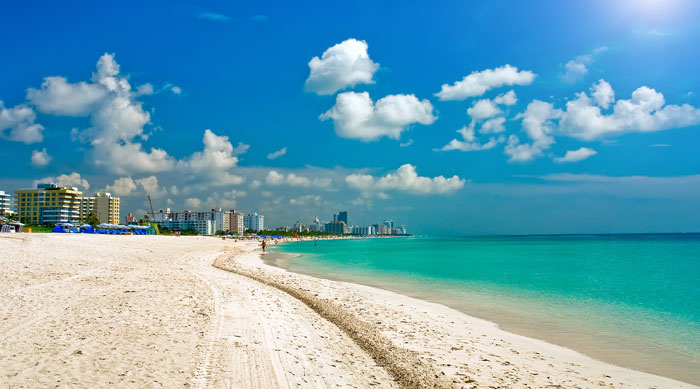 Florida, appropriately dubbed 'The Sunshine State', has long been the definitive sun destination, and with its abundance of sandy beaches, warm seas and waterparks it's easy to see why! If you're looking for a relaxing break to begin the year, head to one of the state's many spas or golf courses, or if you fancy something a little more exhilarating there are a wide range of watersports on offer including jet-skiing, parasailing and windsurfing. And of course a holiday in Florida wouldn't be complete without a trip to one of the famous theme parks - take your pick from Walt Disney World, Universal Studios and SeaWorld.
Compare prices of Florida holidays.
Grenada
Average temperature: 25°C
Flight time: 10 hours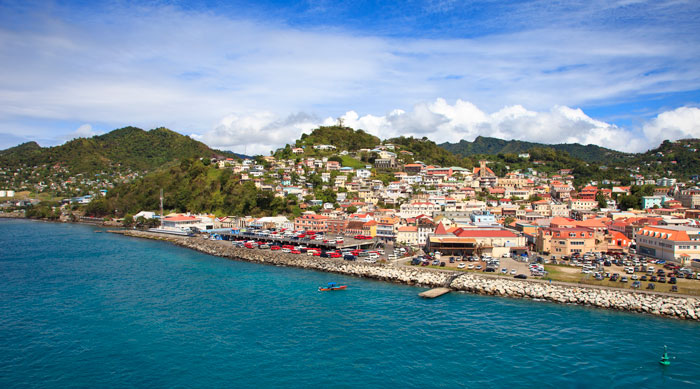 January is the best time of year to experience a holiday in Grenada; while the summer months can be blighted by humidity and storms, the more mild months show Grenada for the Caribbean paradise it truly is. The island is much less commercialised than some of its neighbours, making it perfect for those seeking a peaceful getaway; expect long white-sand beaches, pretty towns and miles of untouched land populated by forests, waterfalls and wildlife sanctuaries. Activities include hiking in the hills or exploring the world under the sea with dive sites suitable for beginners and experts alike.
Find the best package deals to Grenada.
Cape Town, South Africa
Average temperature: 24°C
Flight time: 11 hours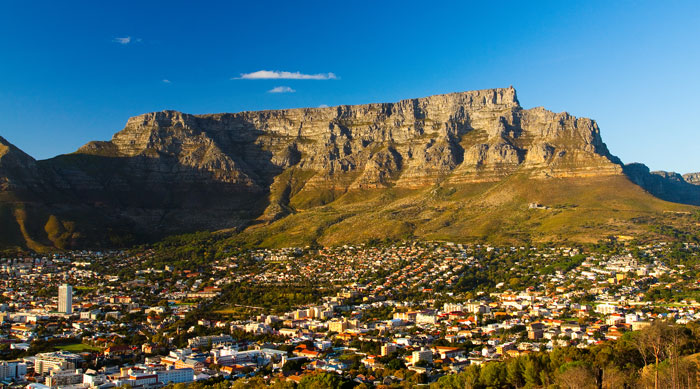 Cape Town is one of the most vibrant cities in South Africa, and home to some of the most friendly and charismatic people on earth! Unmissable highlights of a Cape Town holiday include eating, shopping and people-watching at the Victoria & Albert Waterfront and taking in the views from the top of Table Mountain, and don't forget to reserve a day for touring the fabulous wineries around nearby Stellenbosch. Dine out on expertly-cooked steaks and world-class wine and prepare for a pleasant surprise when the bill comes; South Africa has an added bonus of being amazingly cheap!
Compare cheap deals on holidays in Cape Town.
Thailand
Average temperature: 30°C
Flight time: 12 hours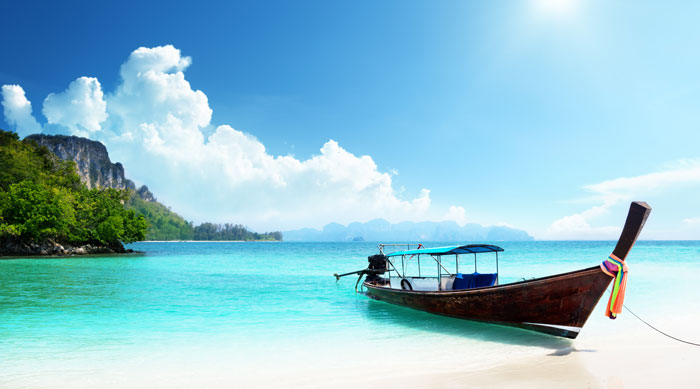 The great thing about a holiday in Thailand is that this country can cater for every kind of trip! Visitors craving quality relaxation can find beautiful beaches and luxury spas on the island of Ko Samui, while culture vultures will enjoy discovering the temples of Chiang Mai. There's no shortage of options for those seeking a great nightlife; explore the lively bars on Bangkok's Khao San Road or head to Phuket for all-night beach parties beneath the stars. Note that the east coast islands are prone to rain in January, so play it safe by staying west in Phuket and Krabi.
Discover great prices on holidays to Thailand.
By Kate Moxon – Year round sun seeker at icelolly.com