Having given your bank account time to recover from the Christmas festivities, February is the perfect time to take advantage of off-peak prices and hunt down a bargain! If you need some sun to rid yourself of that pasty winter complexion, take a look at our favourite hot destinations for February…
Canary Islands, Spain
Average temperature: 18°C
Flight time: 4-5 hours
After a few chilly months, a holiday in the Canaries is back on the menu as temperatures rise and the sun returns. This cluster of Spanish islands boast some of the most family-friendly destinations around, with safe beaches and water parks, zoos and aquariums to keep the kids busy for hours. The seas around the island are teeming with marine lif, and fans of watersports will never be caught wanting; Gran Canaria has perfect conditions for wind and kite-surfing and Lanzarote's gentle waves make it an ideal location for a first surf lesson. For a short haul sun holiday in February, the Canaries are your best bet!
Compare great deals on holidays in the Canary Islands.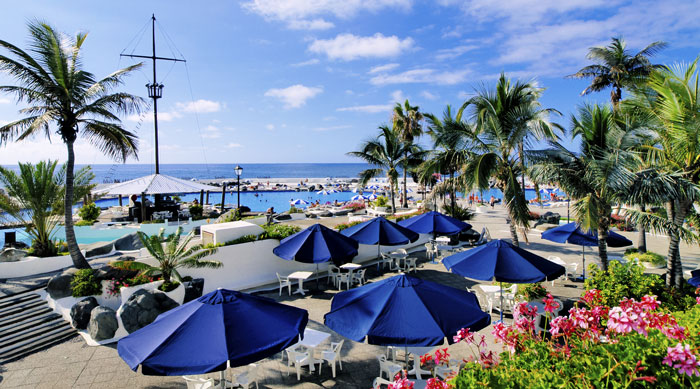 Cape Verde
Average temperature: 23°C
Flight time: 5-6 hours
This West African paradise is comfortably warm in February and perfect for a week of tranquillity - just the sight of the miles of white sandy beaches on both Sal and Boa Vista are enough to lull you into a near-catatonic state of relaxation. Both islands offer quality beach time, but Sal is more developed for those wanting a range of facilities at their fingertips, while Boa is slightly more undeveloped and recommended for visitors seeking a peaceful haven. If you can drag yourself off your sunbed, try your hand at surfing, body boarding or windsurfing to get the adrenalin pumping.
Find fantastic prices on Cape Verde holidays.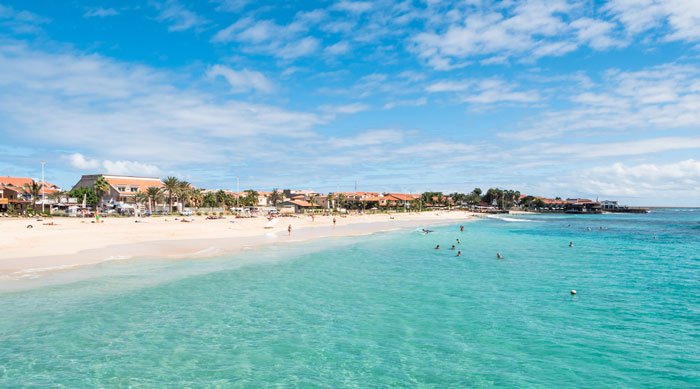 Bahamas
Average temperature: 21°C
Flight time: 9 hours
Soak up the sun and the culture with a holiday in the Bahamas in February! This cluster of islands embraces a diverse mix of Indian, African, Caribbean and European cultures that Is apparent in their food, music and festivals. Sample conch, a fishy mollusc often served breaded and fried, or seafood chowder made from fish caught the same day from the local waters. Work off the big meals snorkelling in the crystal-clear water or take a walk to one of the famous pink sand beaches, where fragments of red shell are washed up on shore and make the beaches appear pink.
Grab a bargain deal on a holiday to the Bahamas.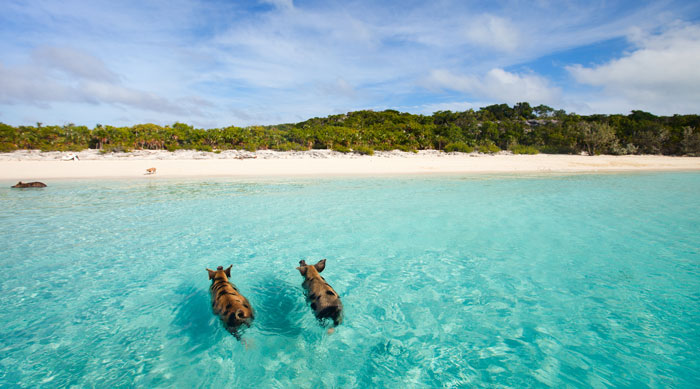 Mexico
Average temperature: 25°C
Flight time: 11-12 hours
Mexico's picture-perfect beaches and turquoise seas are the ideal setting for a February beach holiday - this month has very little chance of rain and the temperature is warm without being uncomfortable. Work on your post-winter tan, get up close to marine life on a snorkelling trip or get your blood pumping with a ride on a jet-ski; the possibilities are endless! As an added bonus there are many luxury hotels in Mexico, meaning you can retire at the end of the day to a deluxe hotel suite.
Search for cheap prices on Mexico holidays.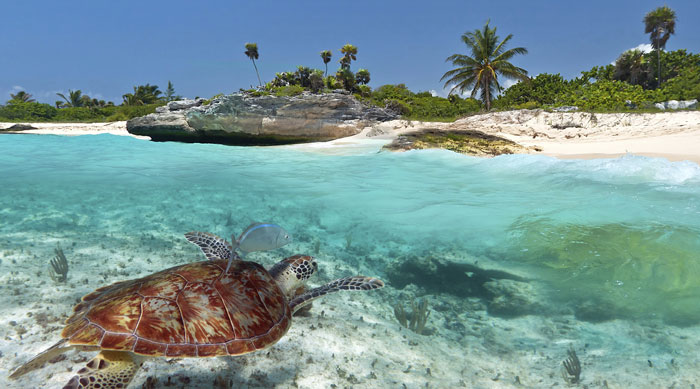 Malaysia
Average temperature: 28°C
Flight time: 13 hours
Malaysia is a true melting-pot of culture with influences from China, India and the rest of Southeast Asia, and even Britain is represented in the buildings of Georgetown, a UNESCO World Heritage Site. A Malaysian holiday can be as diverse as its culture; you can find beautiful beaches in Langkawi and the Perhentian Islands, hiking opportunities in the Cameron Highlands and a buzzing metropolis in Kuala Lumpur. The capital has an exciting nightlife and enough shopping malls to keep you busy for weeks, and the view from the top of the Petronas Towers is truly outstanding.
Discover cheap deals to Malaysia.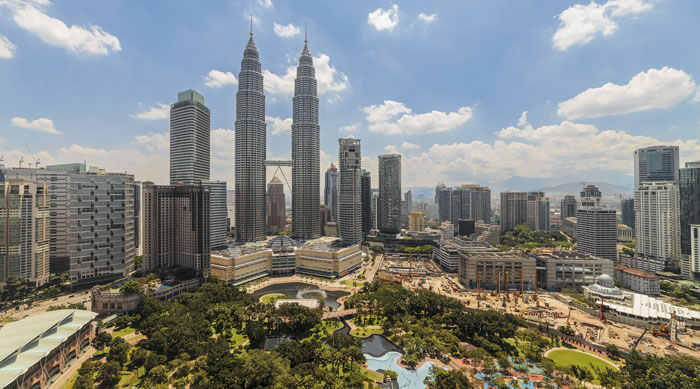 By Kate Moxon - Year-round beach bum