Bored of doing the same holiday year after year? Whether you always end up choosing the same destination or never stray from that same seaside resort you've been visiting since childhood, why not spice up your next getaway by trying something new?
From sophisticated adult-only escapes to multi-destination cruises, here's ten types of holiday that everyone should take at least once in their life.
1. All-inclusive
Offering ultimate relaxation, unlimited cocktails, endless entertainment and uninterrupted sun-lounger time, is there anything more tempting than an all-inclusive holiday? Enjoy the luxury of having everything you need at your fingertips and treat yourself by going all-in on your next getaway. From luxury all-inclusive resorts in the likes of Mexico and Egypt to beachside favourites in the Canaries and Turkey, there are plenty of options to choose from. Plus, with the majority of your holiday paid for up front before you travel and at great value due to all the inclusions, it's a great way to keep the holiday budget in check!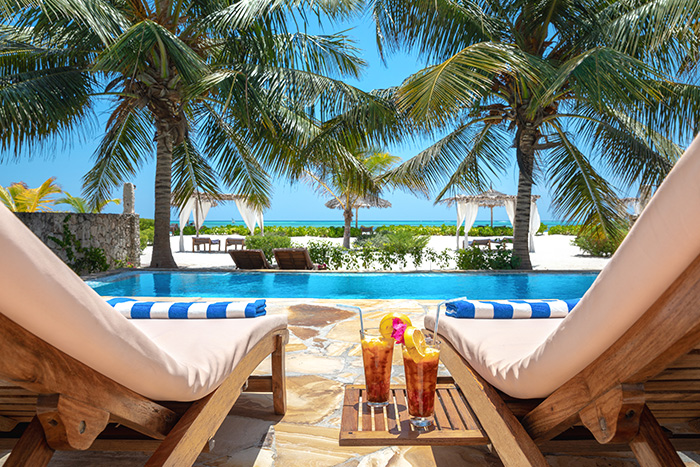 2. City break
Big cities are calling… Whether you're looking for a long weekend away or a quick culture fix, you can expect to be dazzled by bright lights and late nights on a captivating city break. Stroll through cobbled old town streets, browse bustling markets, snap the sights and get your fill of local cuisine in some of the world's best cities. What's more, city breaks can be enjoyed any time of year and are a great last-minute holiday option if you're looking for a spontaneous getaway. Close to home you could wander the canals of Amsterdam, have your fill of tapas in Barcelona or marvel at ancient architecture in Rome, while further afield, New York's soaring skyscrapers and iconic avenues are waiting to be explored.
3. Cruise
Hop onboard and prepare to set sail! Whether you love visiting multiple destinations on one trip, soaking up panoramic sea views or having first-class entertainment at your fingertips, cruise holidays are sea-riously special in more ways than one. While often thought of as expensive, cruises are actually great value for money, due to being all-inclusive in nature. Most cruise holidays include all your meals and drinks, along with the use of fantastic on-board facilities, evening entertainment options and often selected land excursions too. So, you can cruise off into the likes of the Caribbean or Mediterranean sunset knowing all your holiday needs are taken care of.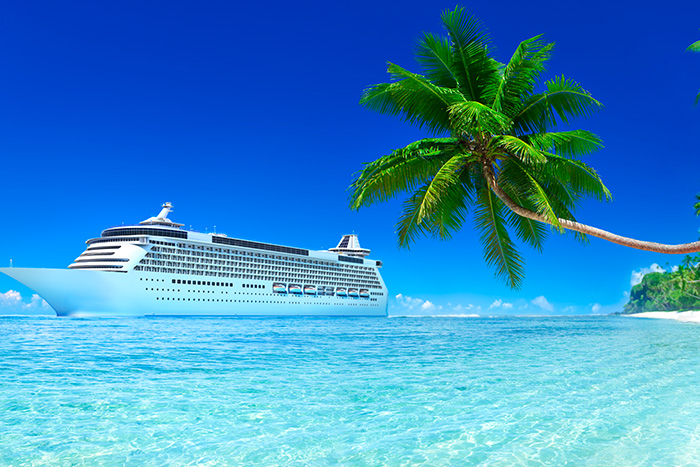 4. Activity-based break
If you want to add some excitement to your holiday, why not base your getaway around an activity? Sports fans can get in on the action and combine holiday highs with seeing their favourite team play on a sporting break, whether it's a weekend away close to home or travelling abroad for a major sporting tournament. Meanwhile, thrill seekers can opt for fun-filled days with family and friends on adrenaline-pumping rides and rollercoasters on a theme park adventure. Or if you're in need of some rest and relaxation, a hot tub holiday will have you feeling soothed and stress free in no time.
5. Staycation
Just because you're closer to home doesn't mean you can't have an adventure. You can discover new cities, explore the countryside or enjoy a fun-filled activity with your accommodation included. Why not rent a cosy cottage amongst the rolling hills of the Cotwsolds, spend a weekend sight-seeing in culture hubs such as Edinburgh, or treat yourself to a trip to the theatre and hotel stay in London? Whichever you like the sound of, save yourself the travel time and make the most of fantastic offers right here on your doorstep with a sweet staycation holiday.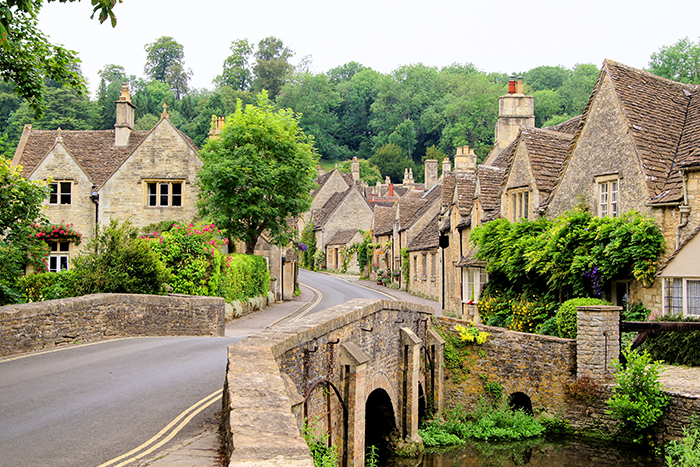 6. Beach holiday
Grab your beach towel and flip flops! From short-haul staples such as the Costa Del Sol and Majorca to the tropical shores of Saint Lucia or Florida, cast your net beyond Cornwall and find your dose of sublime sunshine, warm golden sands and turquoise waters with a balmy beach break. Whether you love long strolls along the sand, enjoy taking to the water for snorkelling and swimming or simply wish to lie back and sunbathe until your heart's content, you can't really go wrong with a beach holiday.
7. Long-haul
Holidays are all about escaping everyday life, so what better way to do it than travelling far and wide? Get a taste of the exotic, discover big city life, seek out year-round sunshine or finally take that once-in-a-lifetime getaway you've been dreaming of with a long-haul adventure. If worries over cost and travel time are holding you back, you may be surprised to find the variety of long-haul holiday deals available. Mexico and Thailand are great examples of far-flung destinations that are known for their packaged holiday offers, while the likes of Egypt and Cape Verde are brimming with popular holiday resorts, both under a 6-hour flight from the UK.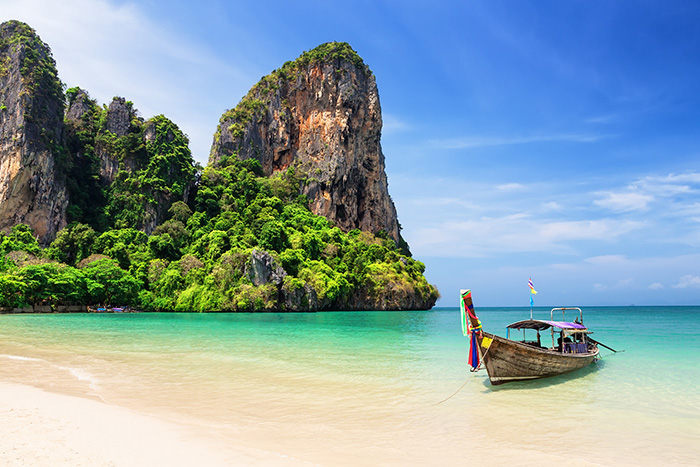 8. Self-catering
Be the boss of your own holiday (and your kitchen) with a self-catering getaway! Whether you like cooking up a storm using local ingredients, starting the day with breakfast in bed or packing a picnic for adventurous days out, self-catering holidays allow you to enjoy the flexibility of planning your own meals and help keep the holiday budget in check if you're concerned about the cost of dining out for every meal while away. Plus, self-catering breaks can come in all shapes and sizes. From countryside cottages in the UK and beachside holiday homes in Spain to city apartments in Greece and coastal villas in Turkey, there's something to suit every holidaymaker.
9. Family holiday
Whether you're after jam-packed family fun, a chilled getaway as a group or getting everyone involved in an adventure abroad, there's nothing quite like making cherished memories all together on a family holiday. From sandy-toed seaside escapes to splash-worthy waterpark breaks, family-friendly holidays are guaranteed to keep everyone happy. Why not spend the next half term trying out amazing activities in Tenerife or sort your summer with a chilled beach break to the Algarve? Wherever you choose, unforgettable family moments are just around the corner!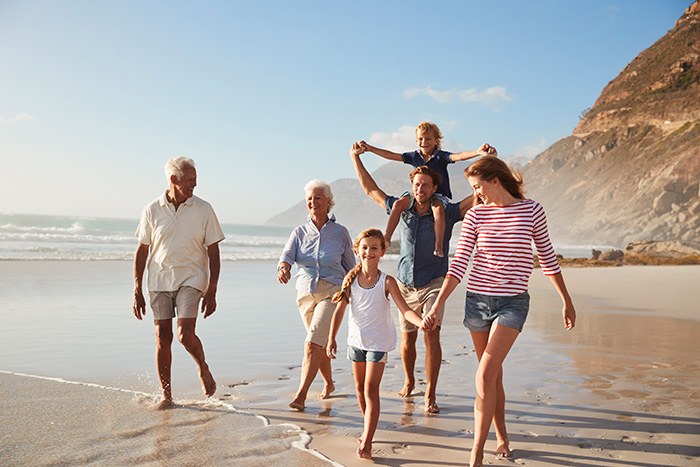 10. Adults only
It's all about the grown-ups on an adults only holiday. Whether you're seeking quiet relaxation by the pool and sophisticated dinners for two or simply a well-deserved break without any fuss from little ones, you can go guilt-free with a kid-free holiday! Choose from romantic city stays in the likes of Venice or Paris, flop and drop breaks by the beach in Santorini or Antalya, or luxury resort escapes in Cancun or Sharm el Sheik - the options are endless. Plus, adult only hotels come with the perks of being exclusively tailored towards grown-ups, so you can find the perfect holiday as a couple or a group of friends (without worrying your room will overlook the kids pool…).
Have a favourite type of holiday? Tweet us @icelollyholiday and let us know!