As spring arrives and Europe warms up the number of sunny short-haul destinations begins to grow, meaning there are even more bargain Easter holidays waiting to be snapped up! Take a look at our top picks for sun in April…
Costa Almeria, Spain
Average temperature: 17°C
Flight time: 2 hours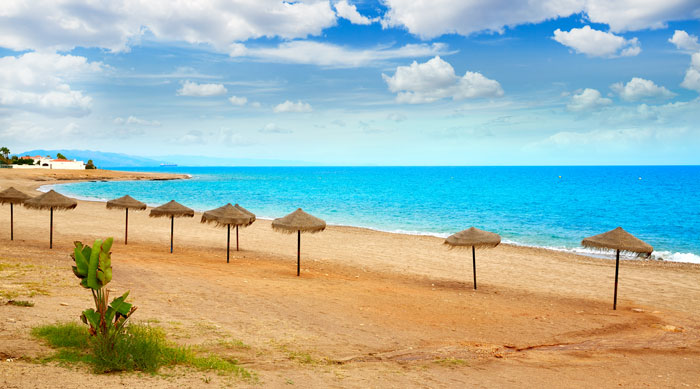 The Costa Almeria is one of the lesser-known areas of coastal Spain, and because of this it has avoided the overdevelopment suffered by some Spanish resorts. If you want to experience traditional Spain in a peaceful setting, then a Costa Almeria holiday is for you! The area is dotted with pretty fishing towns such as Carboneras and Roquetas de Mar, where historic buildings and fresh seafood are abundant. Spend your mornings browsing jewellery and handicrafts at the markets, while away the afternoon on one of the resort's beautiful beaches and finish off your day with a meal of locally-sourced fish and sangria!
Crete, Greece
Average temperature: 18°C
Flight time: 3 hours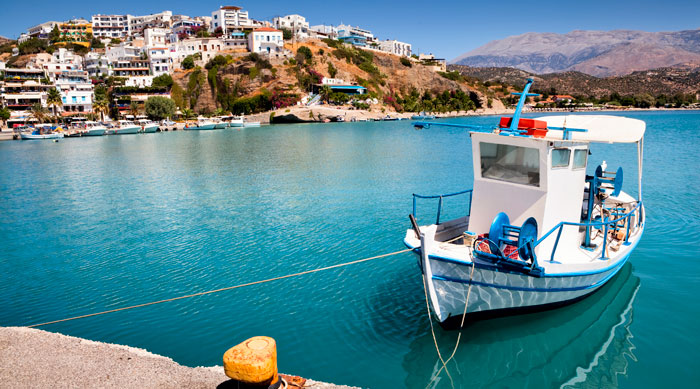 Crete is beautiful for an Easter holiday; the temperatures are warm but not uncomfortably hot and the peak-season crowds have not yet arrived. The great thing about a holiday in Crete is the variety it offers; sun worshippers will find themselves in heaven on the beautiful beaches, while culture vultures will love exploring the historic towns and hikers will find plenty of great trails in the surrounding countryside. Cheap car hire and great public transport facilities make it easy to explore the whole island, and in the evenings you can relax in a quiet taverna with a glass of retsina.
Morocco
Average temperature: 20°C
Flight time: 3 hours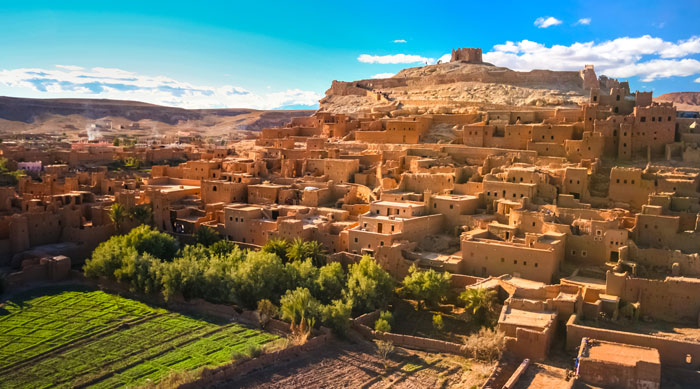 Morocco is the perfect choice for those considering an Easter holiday with a difference! This country has an irresistibly vibrant culture; as soon as you step out of your hotel your senses are met with an overwhelming mix of sights, sounds and smells. Haggle for textiles, jewellery and spices in the local markets of Marrakech and Fez, go camel-riding on a Sahara desert tour or lounge on the beach in the coastal city of Agadir. The best hotels in Morocco are often the riads, traditional Moroccan buildings set around a courtyard or small garden.
St Lucia
Average temperature: 27°C
Flight time: 9-10 hours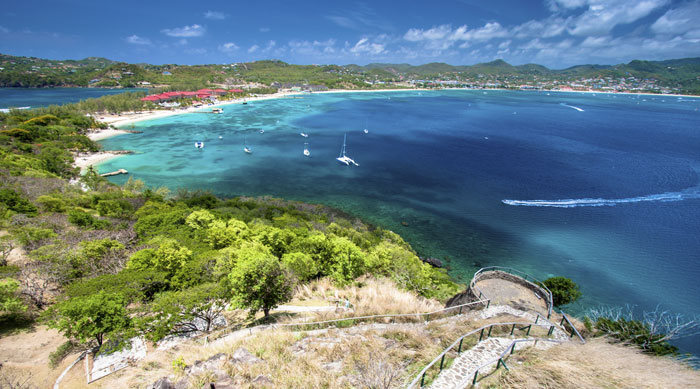 April is the last dependably dry month in St Lucia before the rainy season sweeps in, and offers high temperatures offset by a cooling breeze from the sea. A favourite with honeymooners, this destination has built a strong reputation as an island paradise, and the luxury hotels in St Lucia boast sumptuous rooms and spa treatments guaranteed to melt away your stress! Unmissable spots are Sulphur Springs, a 'drive-in' volcano crater featuring hot springs and mud baths, and the Piton Mountains, the most photographed landmark in St Lucia, or if you're feeling daring check out AdrenaLUNA for zip-lining in the dark!
Mauritius
Average temperature: 25°C
Flight time: 12 hours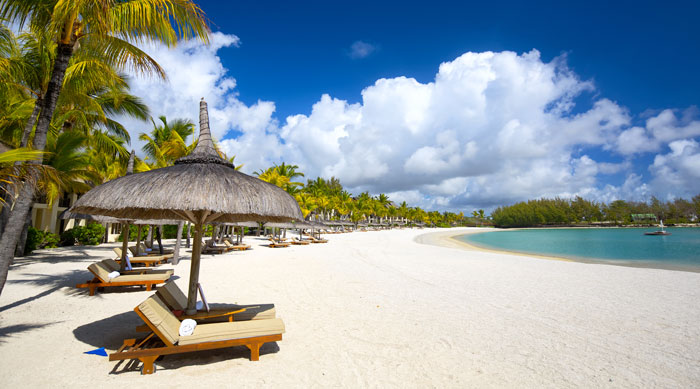 Mauritius is a perfect 'island getaway' destination, the kind of place where you can spend the whole week sipping rum cocktails under a palm tree on the beach. And if you happen to get tired of this, there are plenty of other activities on offer; try a body-cleansing treatment at one of the top-class spas or marvel at reefs and shipwrecks on a scuba diving trip. To soak up the atmosphere of the island, visit one of the famous markets and haggle for spices, printed fabrics and accessories. Even if you don't want to buy, the markets are a great place to browse and people-watch.