With summer just around the corner, May is the perfect time to enjoy some serious sun without having to pay peak-season prices! We've picked out the best short-haul destinations to visit this month, as well as a couple of our favourites from further afield.
Rhodes, Greece
Average temperature: 21°C
Flight time: 4 hours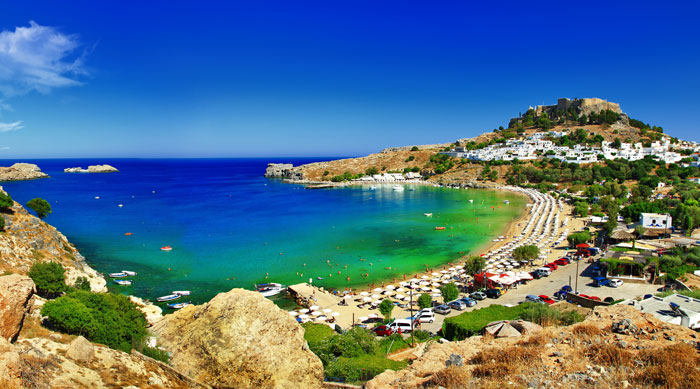 Rhodes was one of the first Greek islands to be established as a holiday destination, and years on it remains one of the most popular choices for a holiday in Greece. While the spectacular beaches and clear seas are enough to win over the majority of visitors, the island's historical sights and natural beauty add to its appeal. Visit the Old Town, admire the views on a coastal walking track or go hiking in the mountains; the choice is yours! Be sure to spend at least one evening in a locally-run restaurant; these are the places you can depend on to serve up the best food Greece has to offer, including feta cheese salads, tzatziki dip and moussaka.
Get a bargain on a holiday to Rhodes.
Ibiza, Spain
Average temperature: 18°C
Flight time: 2.5 hours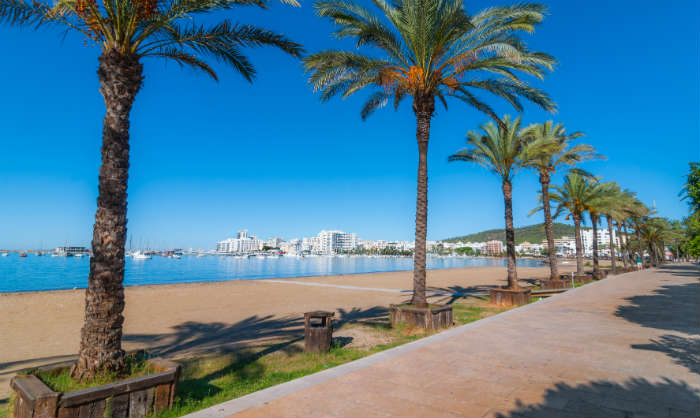 May is the perfect time to go to Ibiza - the club opening parties start in early May so you can catch the beginning of the party season excitement! Sankeys, Amnesia and Pacha are all opening in early-mid May, so this is the perfect time to get a good deal before the rest of the clubs start their summer parties and package prices start to rise. If you're not looking for a party holiday, the north of the island will still be a haven of tranquillity where you can relax on the sunny beaches and enjoy the peace and quiet.
Search for holidays to Ibiza.
Turkey
Average temperature: 18°C
Flight time: 3.5 hours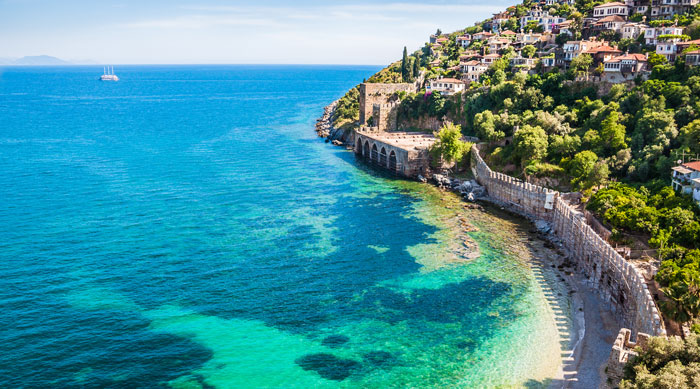 With its pleasant May temperatures, a holiday in Turkey is a great short-haul option for those who struggle with extreme heat. The golden sands and warm blue seas of Bodrum and Antalya are perfect for visitors seeking a relaxing beach holiday, and when you want to escape dry land tour companies offer yacht trips around the coast. For the active holidaymaker Turkey is a heaven of outdoor sports; just a few of the activities on offer include hiking, mountain biking, river rafting and paragliding. If you are here to shop you will also find a plethora of tantalising purchases; local markets are filled with traditional carpets and rugs, jewellery and authentic Turkish handicrafts.
Find great prices on Turkish holidays.
Antigua
Average temperature: 27°C
Flight time: 8 hours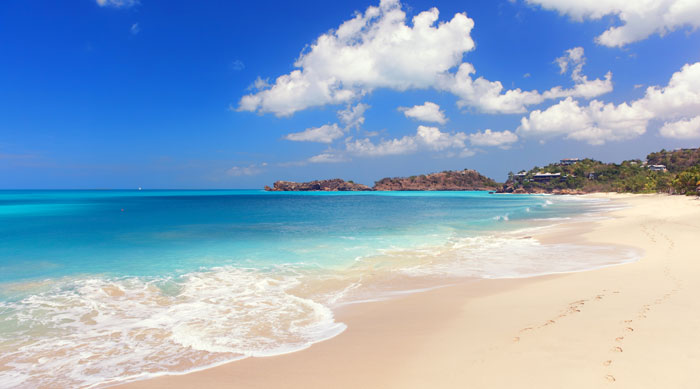 Antigua is a picture-perfect Caribbean island, with white sand beaches as far as the eye can see and clear blue water perfect for swimming and snorkelling. The island has a long tradition of sailing and hosts the Caribbean's major regatta event, and consequently there are a range of companies offering yacht tours around the island. If this doesn't tickle your fancy, try a pampering session at one of Antigua's luxury spas, or browse for a bargain among the duty-free goods on offer at Heritage Quay Shopping Centre. Whatever your taste, the friendly locals and laid-back lifestyle make a holiday in Antigua the perfect choice for any holidaymaker.
Discover the best packages on holidays in Antigua.
Las Vegas, USA
Average temperature: 24°C
Flight time: 10 hours
Rightly nicknamed 'Sin City', this popular stag/hen destination is the place to be if you're in the mood for a party! The city's hotels are tourist attractions in themselves; highlights include the Grand Canal in the Venetian, the working roller coaster at New York New York and the magic fountains outside the Bellagio. Other distractions include trying your luck at one of the lavish casinos, seeing a show or dancing all night at one of the city's premier nightclubs, and no Las Vegas holiday would be complete without a trip to the Grand Canyon. Whatever you choose to do you are sure to leave with plenty of stories to tell.
Compare the best deals to Las Vegas.
By Kate Moxon – Serial sun seeker