Need an excuse for your next holiday abroad? How about ditching the dreary UK weather to use up those last few days of annual leave? Whether you're seeking a festive city break or dreaming of a classic white Christmas, these seven incredible destinations will spice up your Yuletide.
Berlin, Germany
A country famed for its delightful Christmas markets, Germany is top pick for getting into the festive spirit. Many German towns and cities have their own individual market, or Christkindlmarkt, but capital Berlin hosts some of the biggest and best.
There are more than 60 markets to explore here, each with quirky stalls selling everything from hand-carved gifts and delicate glass decorations to huge hot dogs and even bigger glasses of beer. Keep yourself cosy with a glass of Glühwein (mulled wine) or Feuerzangenbowle, its rum-laced cousin, while sweet treats such as Schmalzkuchen (deep fried pastry coated in sugar) will satisfy any sweet-tooth cravings.
The Potsdamer Platz market is also home to 'Winter World', where you can take a twirl on the ice rink or shoot down the toboggan run for an adrenaline hit.
Iceland
Iceland captivates visitors at any time of year but the wintery months have a special allure. The capital city, Reykjavik, comes into its own at Christmastime with sparkling lights illuminating the streets and traditional festivities for all to enjoy. Keep an eye out for the 13 'Yule Lads' - a group of holiday trolls that are the Icelandic equivalent to Santa Claus.
There are natural wonders to be seen, too. If the glow of the city wasn't pretty enough, gaze up at starry skies for a glimpse of the spectacular Northern Lights. Winter is one of the best times of year to see this phenomenal display and is sure to make for a charmed Christmas evening.
Plus, you'll find plenty of activities to fill your days: hit the slopes on a rented snowmobile, join a glacier hiking tour or warm up in the toasty geothermal springs at the Blue Lagoon spa.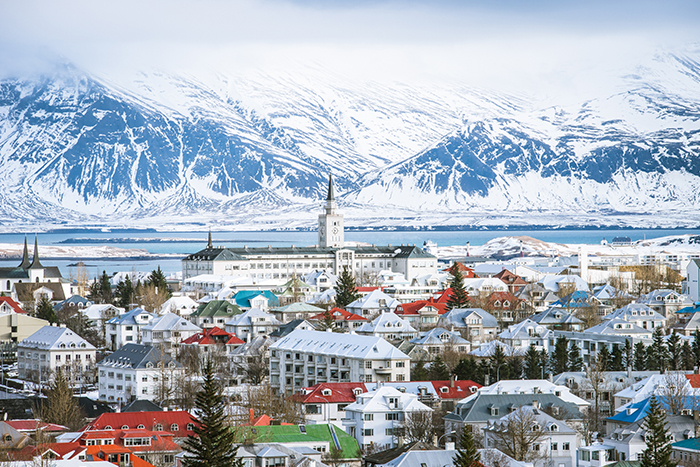 Maldives
If you aren't a fan of having to wrap up when the weather really starts to bite or if Christmas just isn't your thing, why not escape it all and spend the festive season in the sun instead?
With crystal clear blue seas, endless sunny skies and beautiful ocean views, treating yourself to a tranquil getaway in the Maldives could be just what you need to avoid the Yuletide razzmatazz.
The islands are famed for their pristine white-sand beaches and offer fantastic watersports including snorkelling, jet-skiing and parasailing. For a bucket list experience, stay in an overwater villa - it's true holiday luxury.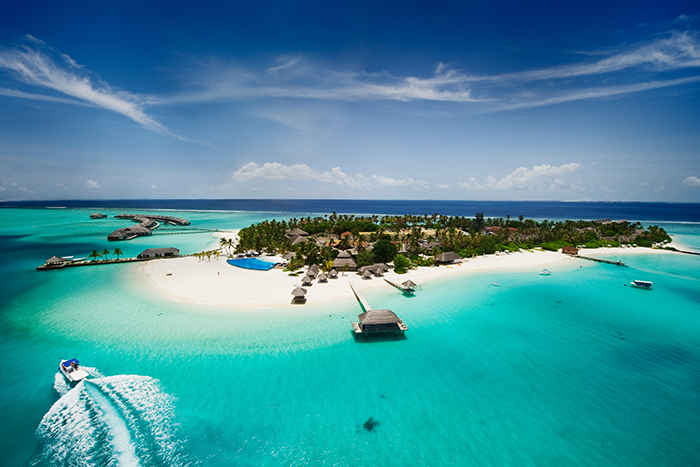 Finnish Lapland
A firm family favourite, Lapland is quite possibly the most magical of Christmas breaks. The Northern Lights can also be seen here, but even better? Finnish Lapland is the official home of Santa Claus! Head to Santa Claus Village to see him and his elves in action, hop aboard a reindeer sleigh or meet Santa's favourite animals at the Elf's Farmyard.
While the winter weather here gets very chilly, thick flurries of snow create spectacular scenery to explore. Take a tour through the icy landscape on a snowmobile safari, glide through frosted pines on a husky sled ride or stay in an igloo cabin to fall asleep beneath the stars.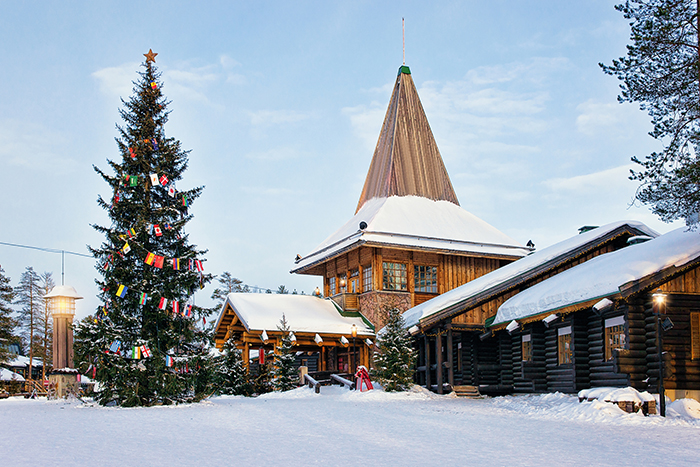 Sydney, Australia
For a unique festive experience, swap fireside mince pies for barbecues on the beach in Sydney. Sunshine and long days don't stop the city from embracing all things Christmas. Expect all the usual lights, window displays and Christmas markets - and you won't even have to rug up to enjoy them!
December 25th falls in the middle of the Australian summer, so once you've opened a few presents and filled up on food, head to a rooftop bar or kick back on the beach for a sun-soaked Christmas season like no other. If board games and Boxing Day walks are the usual traditions back home, why not mix it up and try your hand at surfing or take a dip in Icebergs swimming pool in Bondi Beach?
If you can, plan to be here for New Year's Eve too - the Sydney Harbour fireworks are iconic for a reason.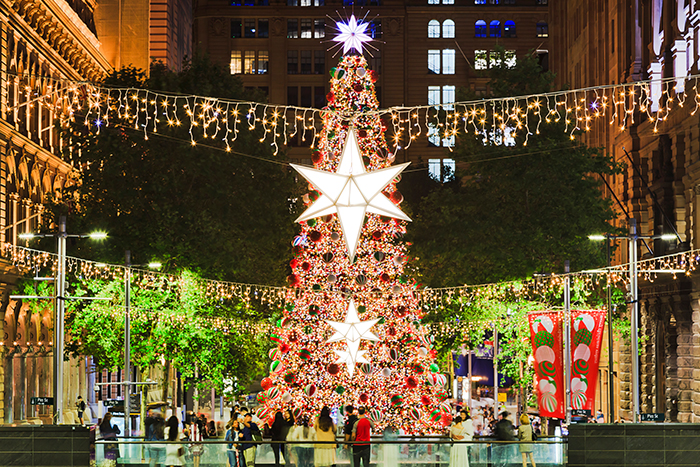 New York, USA
Nowhere does the holiday season quite like New York. The city turns into an illuminated winter wonderland, decked out with Christmas trees, window displays and bright lights, and it adopts a festive feeling that keeps Christmas lovers coming back every year.
There's all sorts to cram in, so you'll have to get your skates on to see as much as you can. Literally in some cases. An ice skating session at Central Park's Wollman Rink is certainly a must, as is a warming cup of hot chocolate beneath the dazzling lights of the Rockefeller Tree.
Macy's 'Santaland' is great if you're visiting with the kids and there are a number of concerts and shows to get you in the seasonal spirit. For Christmas shopping, take a stroll down Fifth Avenue, or visit the Statue of Liberty for a touristy treat.
Paris, France
If you thought Paris couldn't get any more romantic, wait until you see it under soft snowfall. Christmas celebrations in the French capital are also quite the sight from the top of the Eiffel Tower. Admire the sparkling sensation of the Champs-Elysées lights, gaze starry-eyed at glittering department store window displays, take a spin on vintage fairground rides at the Musee Des Arts Forains or simply nestle into a cosy cafe and warm up with a glass of vin chaud (hot spiced wine).
For more festivities, visit Disneyland Paris - it somehow manages to become even more magical at Christmastime. Join Santa and your favourite childhood characters at the Christmas Parade, featuring festive-themed floats and music for an unforgettable family experience. There's also a spectacular firework display and iconic Disney Castle lighting the sky with its illuminations come nightfall, so don't forget your camera.
Where's the best place you've celebrated Christmas abroad? Drop us a tweet @icelollyholiday and let us know!