British summer is now in full swing, and with holiday prices increasing it's more important than ever to find a good deal. Fortunately, most European countries are at their best at this time of year, meaning you don't have to spend a fortune on long-haul flights to get some sunshine!
From balmy beach breaks in the Balearics to coastal city stays in Sorrento, here's where to head for a dose of holiday heat in July.
Balearic Islands, Spain
Average temperature: 25°C
Flight time: 2 hours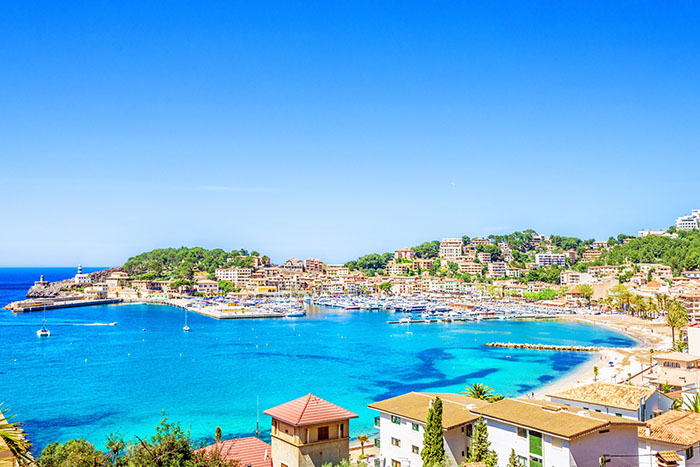 A summer holiday in the Balearic Islands is a great option for groups, couples and families alike and there's an island to suit every taste. Ibiza is renowned for its exciting nightlife, although those looking for peace and quiet will be pleasantly surprised by the slow-paced resorts of Santa Eulalia and Es Cana. Head to the old city of Palma in Majorca to see medieval architecture and cultural shows, or to Menorca for stunning secluded spots. Whichever island you choose, you can be sure to find great beaches, delicious local food (specialities include lobster and grilled squid) and blissful summer sunshine.
Crete, Greece
Average temperature: 23°C
Flight time: 4 hours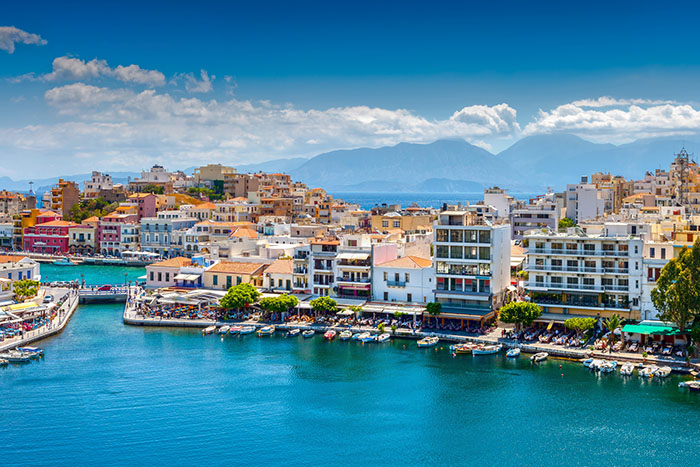 Crete is the largest of the Greek islands, which means there's an even wider range of things to do! Chania is one of the biggest and most popular resorts; here you can find a gorgeous old town backed by a mountain range. Agios Nikolaos has a scenic harbour and offers fascinating trips to the nearby ex-leper colony of Spinalonga, while the capital city of Heraklion offers all the museums and ruins you could want. The 18-30 crowd flock to the late-night clubs and booze cruises of Malia for summer party holidays, while families prefer quieter resorts like Bali and Georgioupolis.
Bulgaria
Average temperature: 23°C
Flight time: 3 hours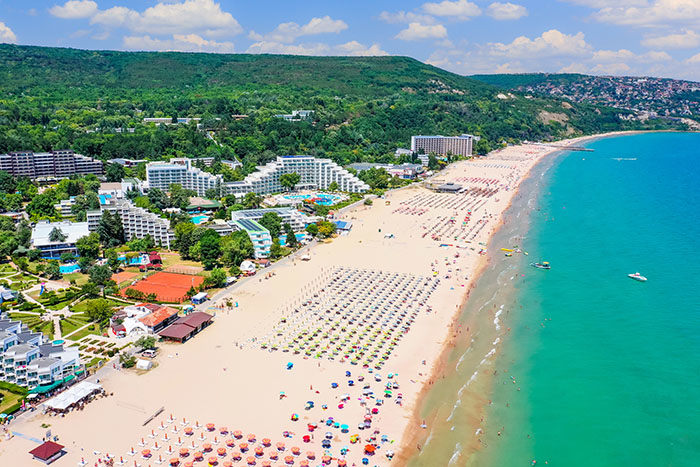 Thanks to its beautiful coastline and abundance of cheap package deals, Bulgaria is a top choice for a sun-soaked summer holiday. The Black Sea resorts of Bourgas and Varna have beautiful beaches to sunbathe, decked out with sun-loungers, umbrellas and watersports to keep all the family entertained - from banana boating to jet-skiing. Away from the beach, there's no shortage of hiking trails for the more active with a third of Bulgaria being protected green space. Spa lovers on the other hand will want to indulge in a mud treatment - the Dead Sea's natural mud baths are said to have countless health benefits, and not just for your skin!
Sorrento, Italy
Average temperature: 24°C
Flight time: 2 hours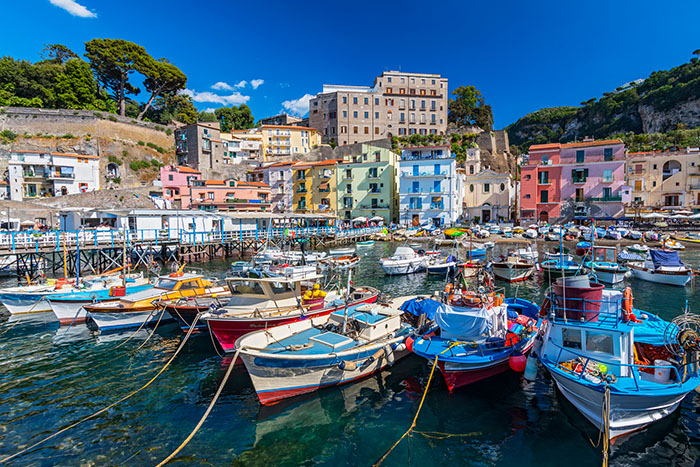 Sorrento is a beautiful town in the heart of the Amalfi region, perched on a coastal cliff and characterised by designer boutiques and upmarket hotels. The town makes an idyllic base for exploring the region, with the nearby towns of Amalfi, Positano and Ravello making great day trips. The city of Naples, famed for its pizza, is unmissable, as is the stunning island of Capri, accessible by boat and a cable car which takes you to the town centre 138m (453ft) above the marina. Don't miss Pompeii's incredible ruins, perfectly preserved by ash ever since the 79 AD volcanic eruption of Vesuvius.
Bermuda
Average temperature: 28°C
Flight time: 7 hours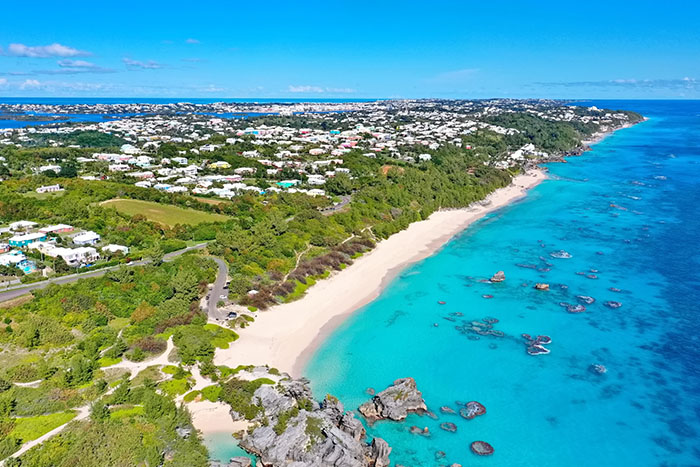 July is one of the best months to visit Bermuda; while many of the nearby Caribbean islands experience hurricanes and storms at this time of year, this beautiful island remains hot and dry! Bermuda is home to pink-sand beaches, where coral coves and secluded spots are easy to find, and in the hot weather you may find yourself spending your whole summer holiday alternating between sunbathing on the sand and cooling yourself off in the crystal-clear sea. There are other activities on offer though; scuba divers can explore its many coral reefs and shipwrecks, golf fans can play a round on one of the island's many courses, or you can treat yourself to a massage at a luxury spa.
Have a favourite July hotspot? Drop us a tweet @icelollyholiday and let us know!